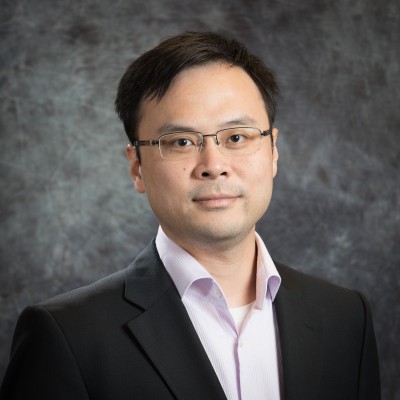 University of Connecticut
2100 Hillside Road, Unit 1041
Email: fan.yang_at_uconn.edu
Publications: 
The Leverage Effect and the Basket-Index Put Spread (with Jennie Bai and Robert S. Goldstein), 2019, Journal of Financial Economics, 131(1), 186-205. [Online appendix]

– SAC Capital PhD Candidate Award for Outstanding Research, WFA 2011

On the Relative Pricing of Long Maturity Index Options and Collateralized Debt Obligations (with Pierre Collin-Dufresne and Robert S. Goldstein), 2012, Journal of Finance, 67(6), 1983-2014.
– Lead article
– Smith Breeden Prize, AFA 2014
– CME Group Award for the Best Paper on Derivatives Markets, WFA 2010
Working Papers:
Asset Pricing Implications from Wealthy Shareholder Consumption and Net Payout (with Robert S. Goldstein), 2014.
University of Connecticut, Instructor:
    Financial Institutions (MS in Financial Risk Management), 2015-

The University of Hong Kong, Instructor:
    Financial Economics (PhD and Master of Economics), 2013-2014
    Fixed Income Securities and Interest Rate Modeling (Master of Finance), 2012-2015
    Interest Rate Models (Undergraduate), 2012-2014
Carlson School of Management, Instructor: 
    Finance Fundamentals (Undergraduate), 2008-2009
Professional Discussions:
"The Global Credit Spread Puzzle" by Jing-Zhi Huang, Yoshio Nozawa and Zhan Shi, Annual Risk Management Academic Conference, University of Connecticut, 2019


"The VIX Premium" by Ing-Haw Cheng, Annual Risk Management Academic Conference, University of Connecticut, 2016
"Credit Ratings, Credit Crunches, and the Pricing of Collateralized Debt Obligations" by Alexander David and Maksim Isakin, The Fixed Income and Financial Institutions Conference, University of South Carolina, 2016
"Forecasting Corporate Bond Returns: A Regressed Combination Approach" by Hai Lin, Chunchi Wu and Guofu Zhou, China International Finance Conference, 2015
"Jump Tail Risk in Fixed Income Markets" by Haitao Li and Zhaogang Song, The SFS Finance Cavalcade, 2014
"Production-Based Term Structure of Equity Returns" by Hengjie Ai, M. Max Croce, Anthony M. Diercks, and Kai Li, Hong Kong Joint Finance Research Conference, 2014